FuzeBug is like having your very own personal insect exterminator. With a simple plug-in to power on, the solar-powered light attracts the mosquitoes and flies to the top of the device. In a split second, those bothersome bugs are zapped and gone.
FuzeBug uses ultraviolet light to attract mosquitoes, then traps them inside and slowly dehydrates them. It consumes very little energy. That combined with the silent mode makes it ideal for night time use.
When you use FuzeBug, you can easily "turn off" your pain and drastically improve your quality of life. For years to come, you will never stumble in the dark or use a fly swatter again!
Why is FuzeBug the best option?
Under controlled testing, FuzeBug destroyed more mosquitoes and harmful bugs than any other device by a huge distance. What's more, it made the environment safe at an incredibly fast pace.
The precision meters measured a 99.8% reduction in mosquitos in just 12 minutes. And no one in our team was bit once.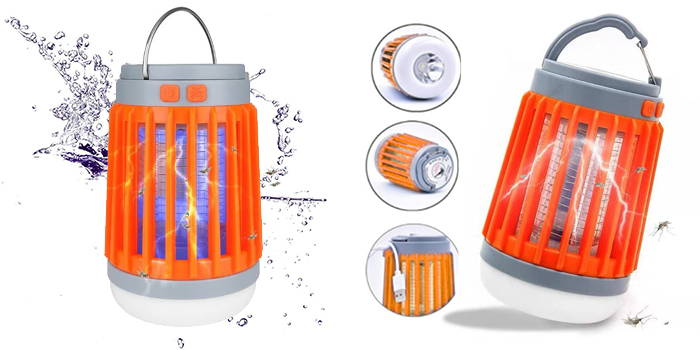 Plus FuzeBug has another killer benefit up its sleeve. The other devices killed bugs by zapping them with electricity, but the FDA states this is fraught with problems as it creates dead insect mist which can contaminate food and more.
But FuzeBug combines it's UV technology with a suction device, trapping mosquitoes and bugs inside and killing them naturally. This means ZERO contamination!
In a Nutshell: FuzeBug is the best value for money option on the market right now.