Happy knees-This convenient garden kneeling chair is equipped with elevated kneeling pads to reduce the pain when kneeling for a long time and keep your knees away from muddy ground and grass.
The two handles outline the knee and help you push yourself back to the standing position.
You can flip the kneeling device and convert it to a seat. Made of sturdy steel pipe and EVA . so it will not collapse under pressure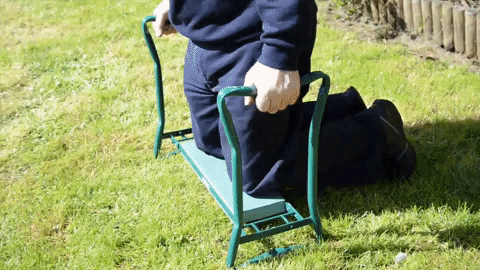 The ergonomic garden kneeling chair and seat are equipped with 2 garden tool bags . which you can fix with a Velcro strap on the handle. Therefore . you can always carry pruning shears and scissors.
Ergonomic garden knee pads provide thoughtful gifts for those who like gardening but have weak backs or sore knees.
Avoid dirt and grass stains on your clothes
Ergonomic design-with elevated kneeling pads to reduce fatigue caused by prolonged kneeling. In addition . it can keep the knee away from the dirty ground!
Flip into a garden chair! Can support up to 330 pounds
Foldable-The knee is fully assembled and can be folded for easy carrying and storage
Durable-Made of steel frame and EVA . it has higher durability and is incredibly lightweight
Built-in garden tools-use Velcro to fix on the chair . can accommodate garden tools . mobile phones . etc.!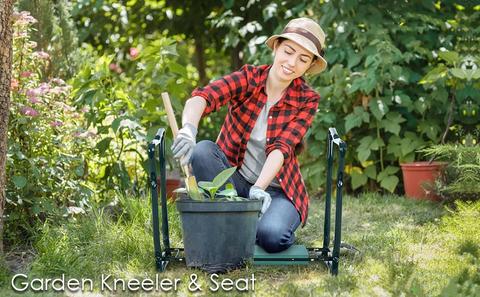 No longer hurt your knees . palms or back . soil your clothes or try to kneel and raise your head ¨C gardening tasks are more comfortable so you can extend the time without feeling stressed due to the associated complexity.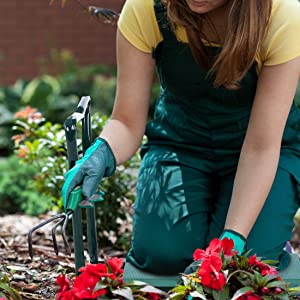 The soft foam padding provides great comfort for the knee and prevents any discomfort caused by rough soil . hay blades . bushes . etc.
Protect clothes from grass stains . dust and dirt
The handle provides excellent support for kneeling up and down-ideal for people with knee or back problems . even the elderly
Sturdy but not bulky ¨C the garden¡¯s knees are very light and easy to carry around without putting any pressure on your hands
Comes with a tool bag to help you carry your gardening tools with you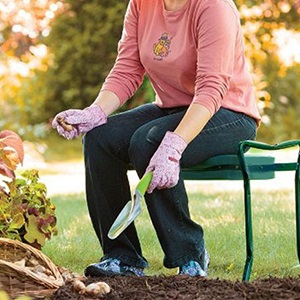 Transform into a seat to let you sit down and relax-gardening can be a tedious job and may be more suitable for some rest
Folding is almost effortless and easy to carry
Rugged metal frame provides durability and long life