Roll over image to zoom in
Description
You will love this lamp
It has a special design that can bring the magical power of moonlight dating to any room in your home.
From cobblestone walkways and grinning pumpkin lanterns to rock walls and gloomy trees, the weird blue "moonlight" gleams.
The black lampshade is made of real cloth with a unique black tassel; it shows the exquisitely reproduced artwork of Jack and Sally on the Spiral Mountain in the finale of the movie, and the whole scene is illuminated by the light bulb inside.
In the fully carved hand-painted scene in the blue "moonlight", luminous art is set on the fabric lampshade.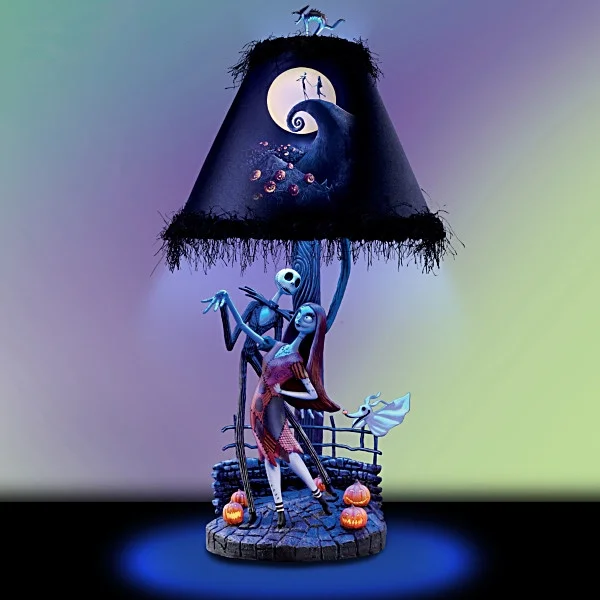 Payment & Security
Your payment information is processed securely. We do not store credit card details nor have access to your credit card information.