Home
Noulei Silky PLA 3D Printing Filament Shiny Rainbow 1.75mm for Creality Anycubic All 3D Printer
Noulei Silky PLA 3D Printing Filament Shiny Rainbow 1.75mm for Creality Anycubic All 3D Printer
Main Features:
● Amazing Silk Texture
The Shiny PLA 3D Printer Filament will give you an amazing print. Outstanding shiny surface finish prints with silk PLA filament 3D Printing Materials definitely gave an eye-popping result.
● Easy to Print, No clogging, Natural Material, Non Toxic
Diameter tolerance for PLA filament as low as 0.02mm and minimal warping to ensure stable prints, extremely high successful rate. 100% with virgin natural materials and Eco-friendly, NO harm to user and environment. Ideal for indoor printing.
● Professional Packaging with Vacuumed Sealed
Adheres to high standard of factory inspection, to ensure 100% of the new materials, sealed packaging to ensure the stability of shiny 3D Printer Filament.
● High Compatibility
Developed this silk shiny PLA filament 1.75mm using a number of printers and printer pen with different brand to test to ensure its compatibility, please rest assured to buy. Such as Prusa, Makerbot, etc.
Parameters:
● Type: 3D printer filament
● Application: 3D printer and 3D Pen
● Material: PLA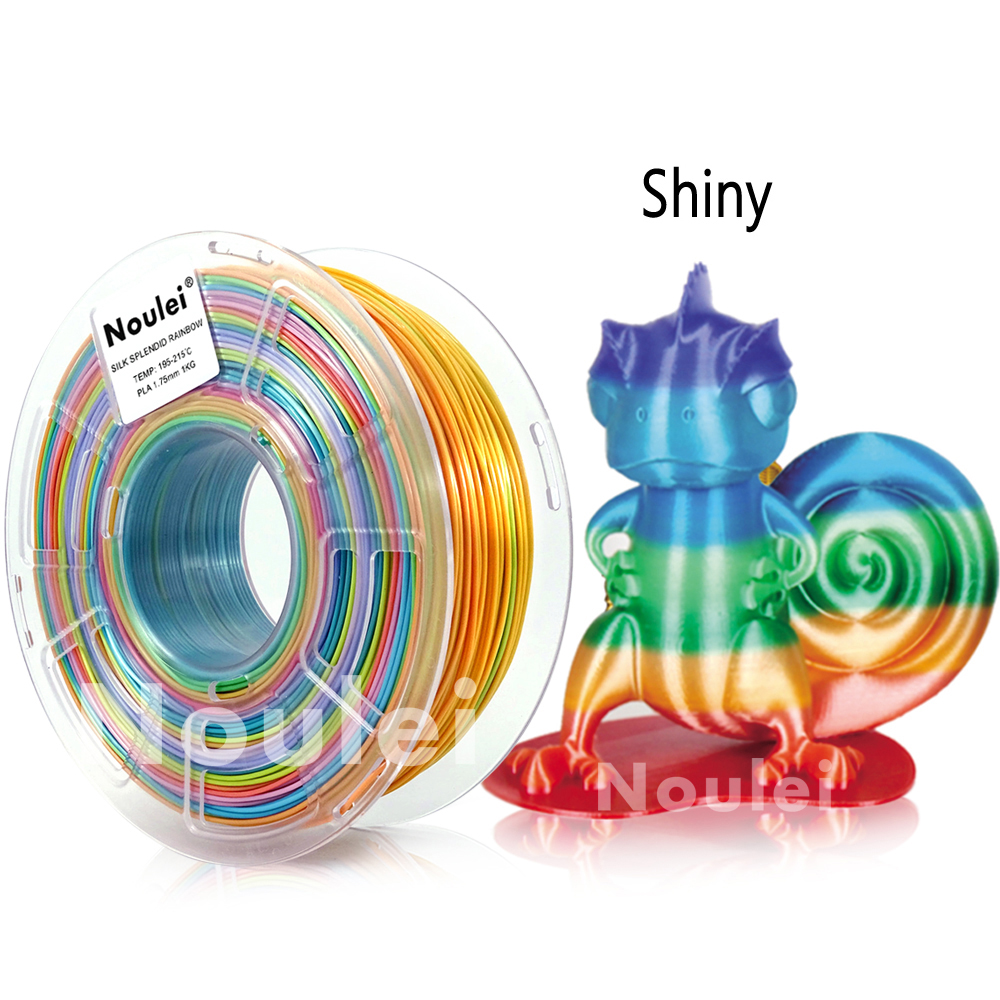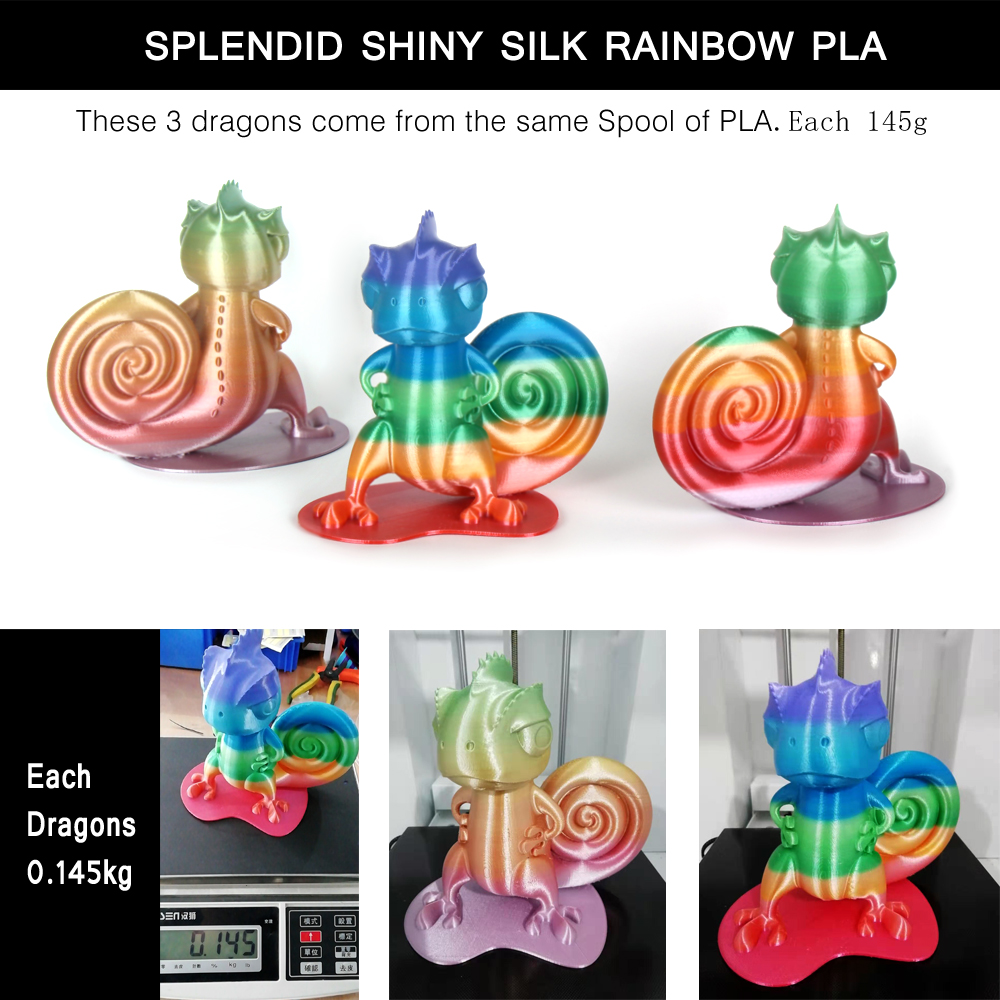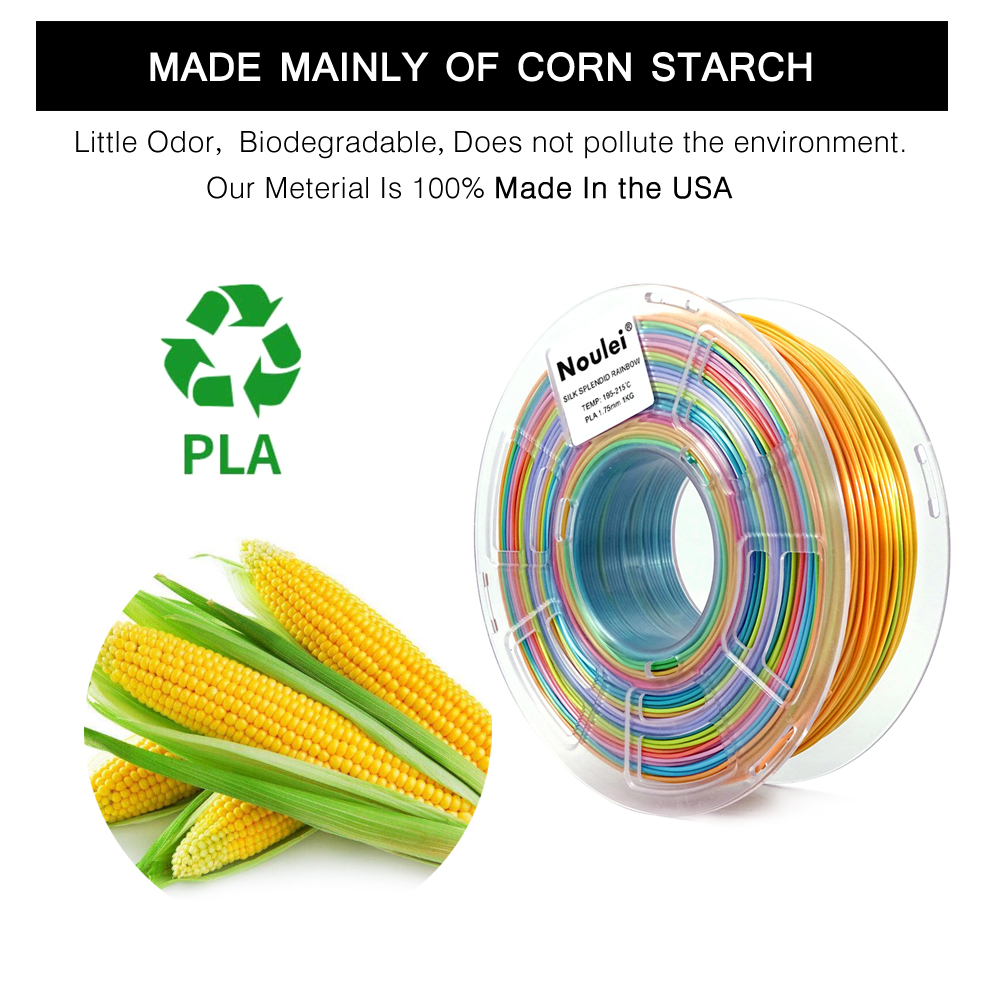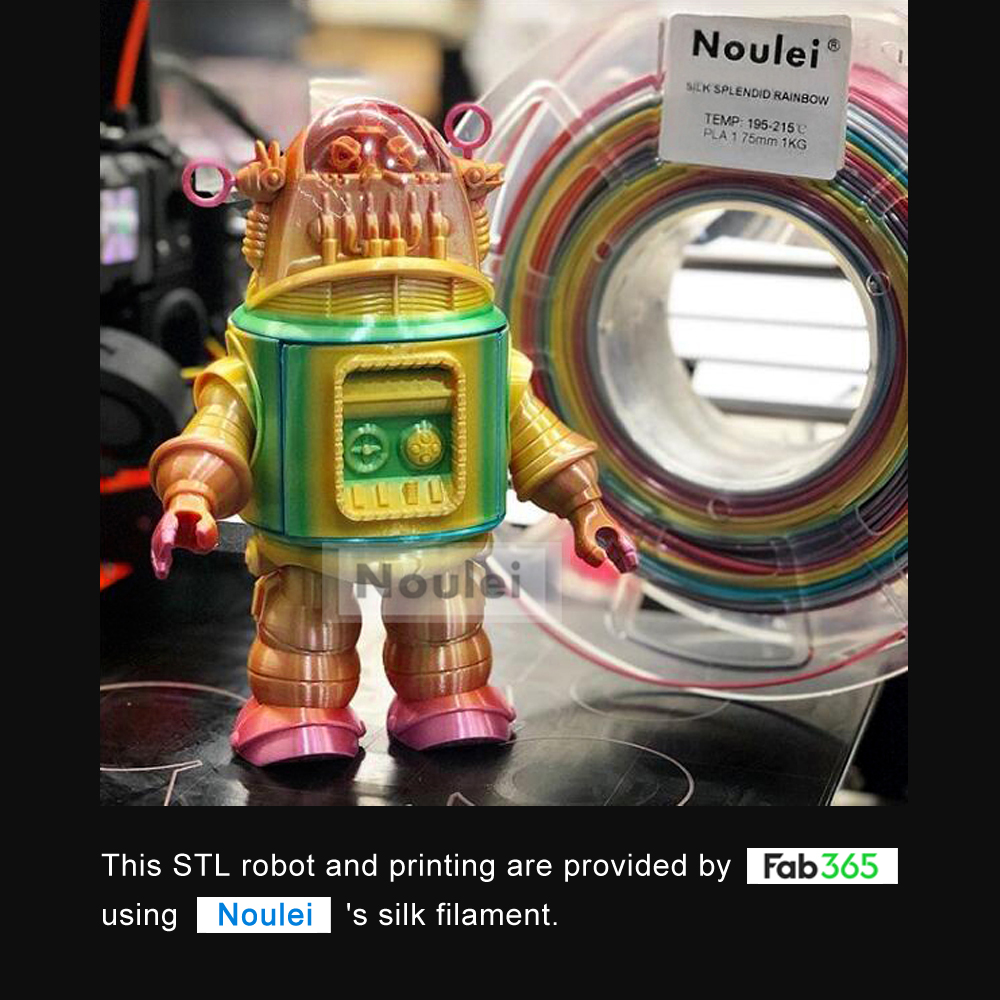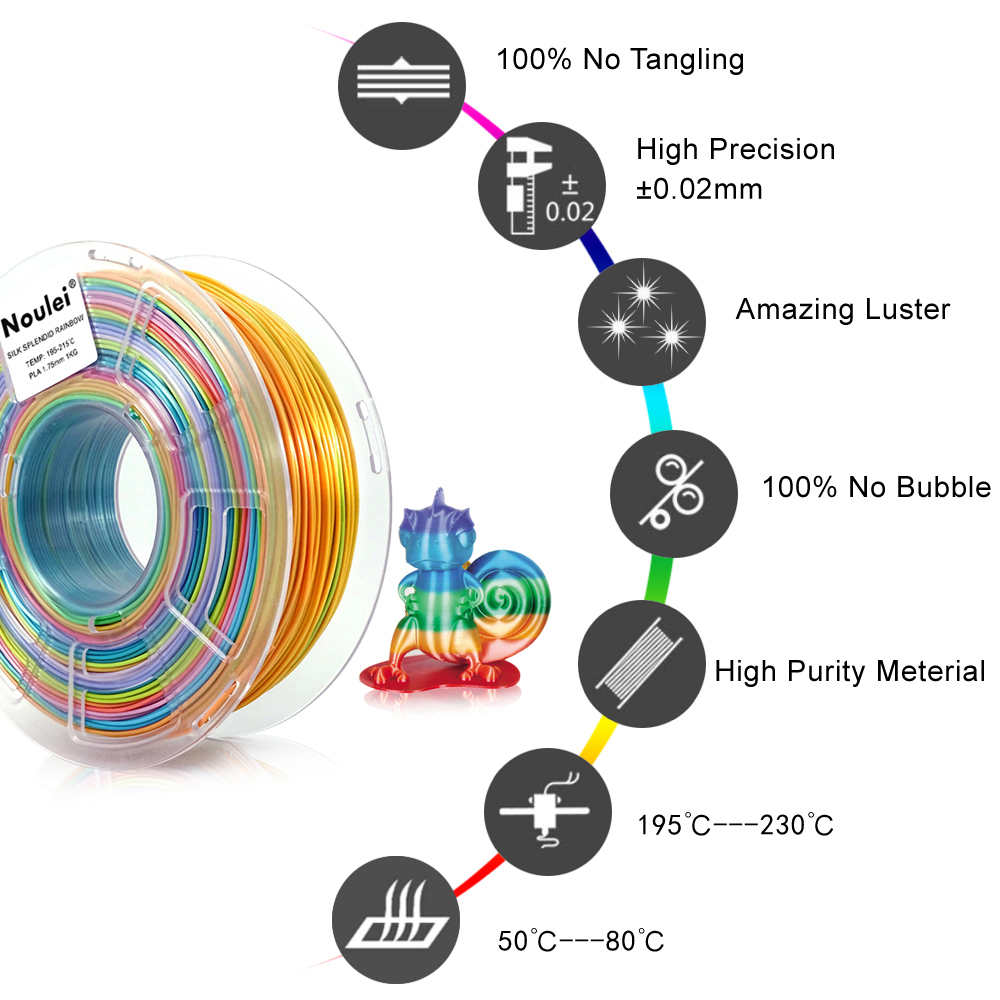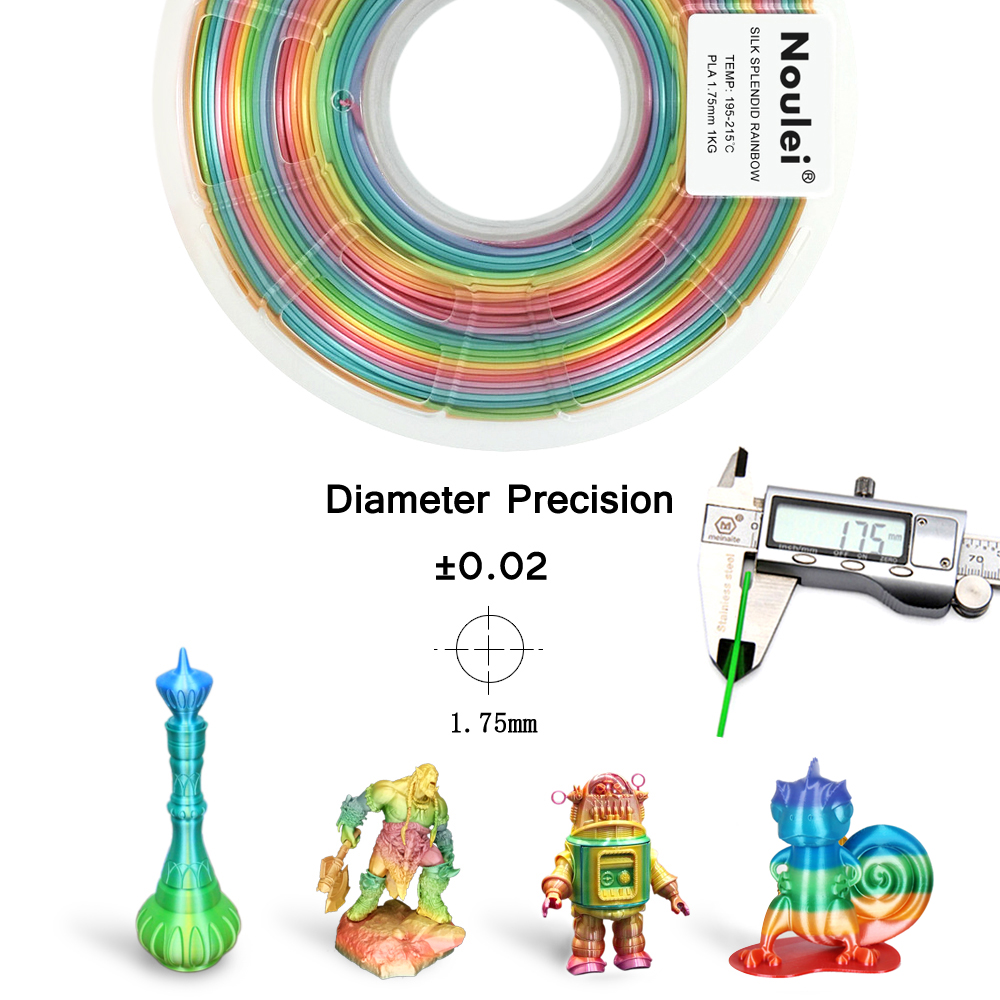 ● Diameter: 1.75mm
● Recommended printing temp: 195 - 215 Deg. C
● Note: larger print sizes will show more color gradients
The cookie settings on this website are set to 'allow all cookies' to give you the very best experience. Please click Accept Cookies to continue to use the site.