Roll over image to zoom in
Description
Hand Free Design: Neckband fan is adopted with hand free design, you can hang the fan around your neck and take it everywhere, not will feel tired or uncomfortable when you hang the fan for a long time.
360 ° rotation and Adjustable speed: Re-upgraded design of 2 fan heads, which can be rotated and adjusted and 360 twisted to keep the wind blowing forever. Simulating the natural wind, let you feel comfortable and cool in the hot summer
Speed Adjustable: Hand free personal fan 3 different speed level can adjust, low, medium, high, just need to press the power button to adjust.
Widely Application: Ideal for personal cooling, camping, outdoor event, such as soccer and baseball, camping, climbing, fishing, golf, festival, makeup, etc.
Varied light modes, which can change color and g-lare, let you cool down
Mini Portable Neck Double Fan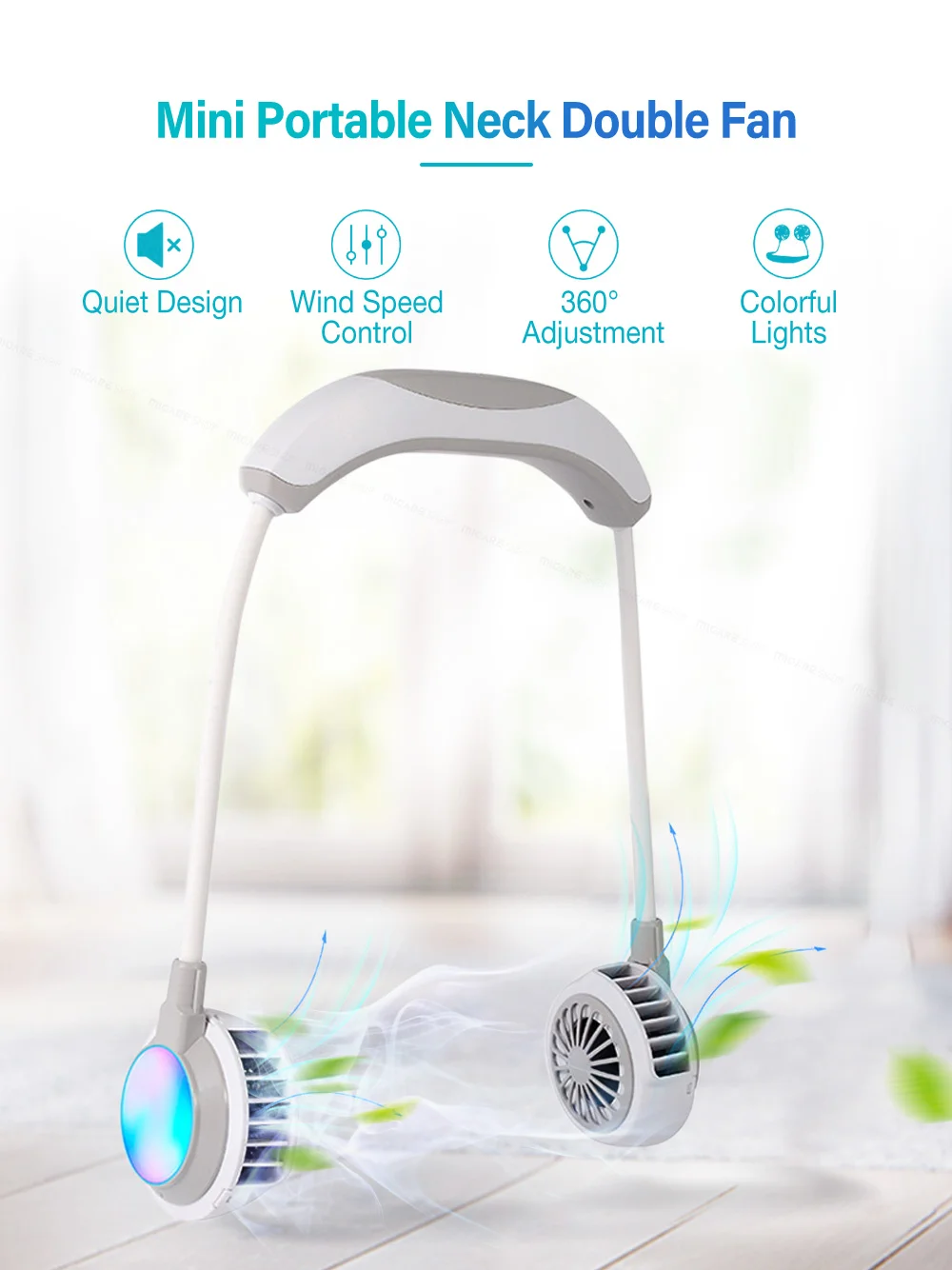 Hanging Neck Design
Free Your Hands
Free Your Hands
Multi-scenario application, no longer limit hands, liberate freedom, more convenient
Create Strong Wind
Using imported environmentally friendly ABS material, matching the design of the vortex structure fan blade, soft and durable, silent operation, use power saving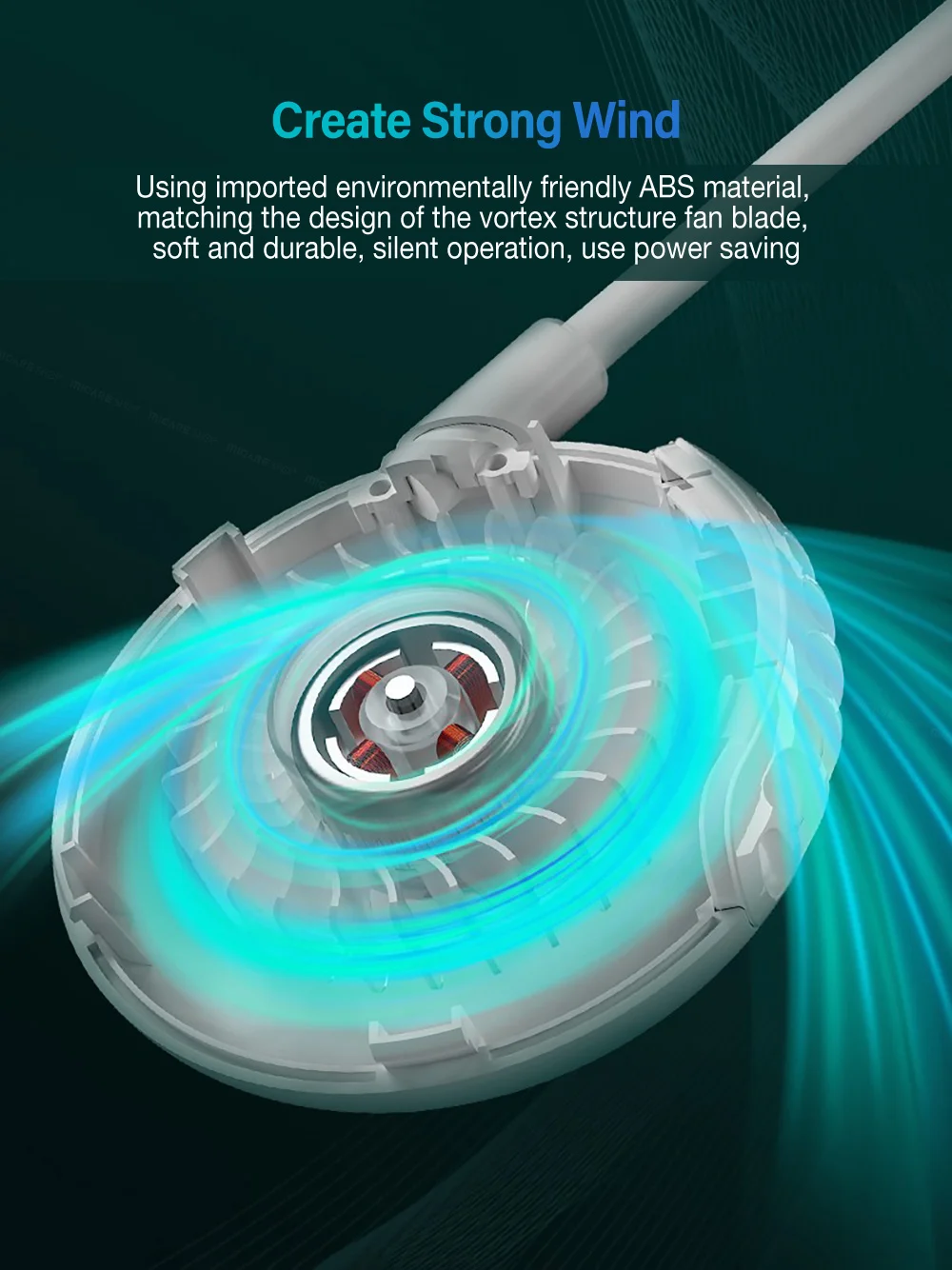 360 ° Universal Adjustment
Neck double fan can adjust the wind direction angle 360 °, easy adjustment, unique twist design, smooth movement, solid and reliable
Whirlpool Fan, Safe Without Curling Hair
The use of blast vortex joint blades, a new wind hood diversion design, and the stability of the motor, so as to create a more comfortable straight wind. Effectively avoid contact with external objects, safer to use
Used For 6 Hours
USB Rechargeable
Built-in large-capacity rechargeable lithium battery, suitable for charging USB-powered devices, large capacity to meet all-day use, can be used for 6 hours under soft wind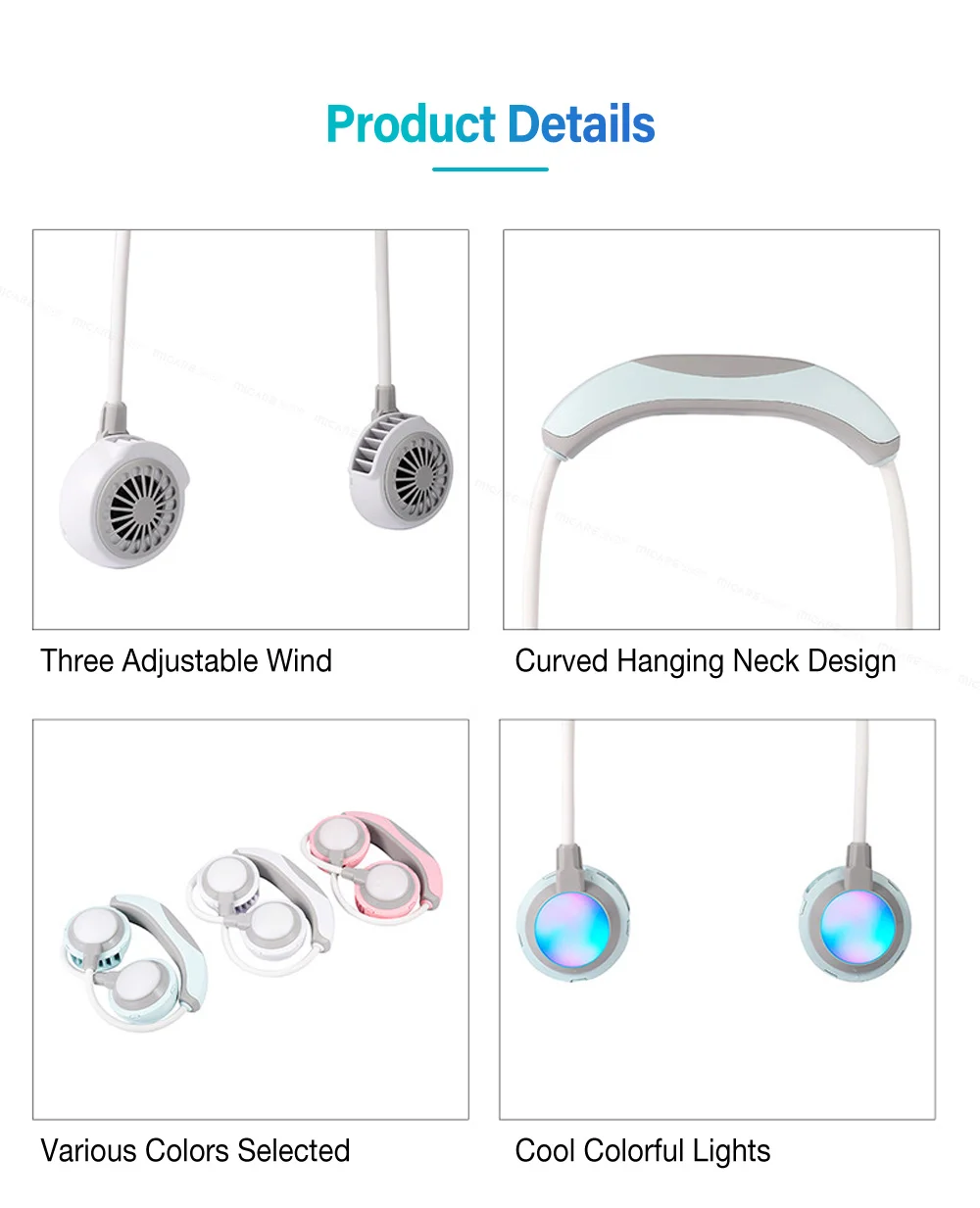 Payment & Security
Your payment information is processed securely. We do not store credit card details nor have access to your credit card information.