Description

High quality and powerful power system
This cordless chain saw is suitable for high quality guide chain which is deeply hardened to ensure smooth cutting. The wooden tooth design allows the chainsaw to stick to the branch and cut more efficiently and faster.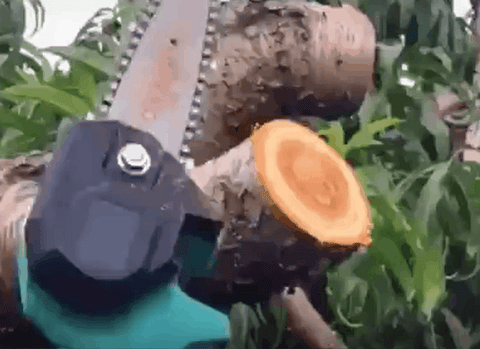 Save time and energy when cleaning/trimming
Want a labor-saving solution?
We have the solution for you!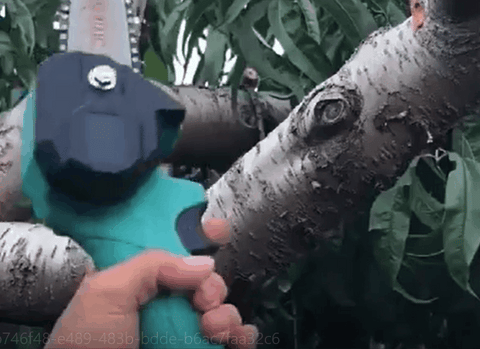 Multiple functions
Integrated guide plate for fast heat dissipation and highly resistant to drops and wear. Designed with a non-slip handle for a very comfortable grip. The chain saw switch can adjust the speed according to the force applied, or the desired cutting speed according to the operating conditions.
Efficient cutting
The electric chain saw takes about 10 seconds to cut a log of about 15 cm (the exact value varies with the actual size and hardness of the wood). The integrated guide plate dissipates heat quickly and is highly resistant to drops and wear. Ideal for firewood cutting, tree pruning and gardening.
Wide range of applications
The new improved design of the guard and splash guard prevents fingers from being scraped and splattered by wood chips, thus making the work safer. This mini chainsaw is perfect for cutting wood, pruning branches, gardening. Ideal for gardens, orchards, farms, parks or other places.

Mini Portable Fast Heat dissipation Electric Chain Saw
Blue